Price falls? The apartment industry isn't worried
Price falls? The apartment industry isn't worried
Australia, Melbourne
New apartments in Melbourne's CBD and fringe suburbs are likely to rise in price as constraints on site availability and tighter planning rules limit new supply, says Colliers Victorian head of residential Tim Storey.
The development industry's ability to self-correct, by pushing out project timelines and in some cases withdrawing projects, was another reason prices were less likely to fall as new stock completes, Mr Storey said.
"Given the cycle we are in and the cost of actual development sites acquired over the last 12 to 18 months … we're likely to see an increase in pricing in the CBD, upwards of 5 per cent from what we saw last year," he told The Australian Financial Review on Wednesday. "We see the CBD being in undersupply."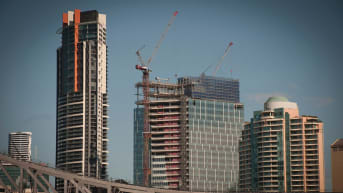 While the Victorian and Queensland capitals have long been suspected of an oversuppy of apartments, there are signs developers are pulling in their horns. A dip in the number of construction cranes on the skylines of Melbourne and Brisbane in the September quarter suggested the number of new residential projects was slowing.
Brisbane was likely to undergo some price correction due to the new stock coming into the market but this was unlikely to mean major falls, JLL's head of residential research Carol Hodgson said.
"I think some people are being a lot more negative than we need to be," Ms Hodgson said. "There is going to be some period of adjustment, but we're not forecasting a crash."
Source: https://www.afr.com/real-estate/price-falls-the-apartment-industry-isnt-worried-20161214-gtb06w#ixzz4UFtUF2tT