工作模式改變 更多人從事兼職 澳洲失業率跌至 5.6%
澳洲
Australia's transition towards more part-time work continued last month, as a plunge in full-time work was offset by more casual hiring.
The jobless rate fell to 5.6 per cent from an upwardly-revised 5.7 per cent in August, which was previously reported at 5.6 per cent, the Australian Bureau of Statistics said on Thursday.
Overall employment fell 9800 in the month, compared to forecasts for a 15,000 job increase. The jobless rate matched the 5.6 per cent forecast by economists.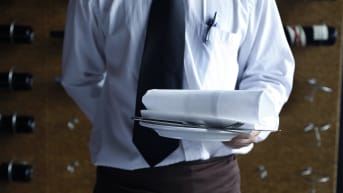 Australia's steady jobless rate remains a source of confidence for the Reserve Bank of Australia, but there are widespread concerns that not enough higher-paying full-time jobs are being produced.
Full-time employment decreased 53,000 to 8.11 million jobs and part-time work rose 43,200 to 3.84 million.
The participation rate slipped to 64.5 per cent from 64.7 per cent.
Traders pushed the Australian dollar down by around a third of a per cent to US76.97¢ from around US77.33¢.
來源: https://www.afr.com/news/economy/monetary-policy/jobless-rate-falls-to-56pc-on-shift-to-parttime-work-20161020-gs6hmx#ixzz4NajnIrhs