Vacant Melbourne block 'doubles' value in 12 months
澳洲, 墨爾本
An empty suburban block in Melbourne's blue-chip inner suburb of South Yarra sold on the weekend for $2.75 million, or nearly twice its sale price from about 12 months ago.
But half the auctions in neighbouring Toorak, which has been a recent favourite with local and overseas buyers, were passed in, having failed to find a buyer at poorly attended sales, according to agents.
Rising interest rates, a slowing economy and concerns about affordability are sending mixed messages to buyers and sellers for the year's final two weekends of auctions in Melbourne and Sydney, the nation's leading real estate markets.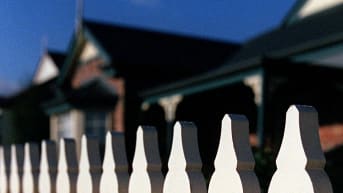 Paul Castran, chief executive of Castran Gilbert, a Melbourne real estate agency, said there was strong demand from cashed-up downsizers who had sold the family home and were looking to move into low maintenance, luxury accommodation close to amenities.
"There is a lack of supply and strong demand," Mr Castran said.
He sold the 518 square metre empty block of land in Kensington Road, South Yarra, that had been hived off from a neighbouring apartment block. It was sold with the caveat that construction is restricted to a single level house not higher than four metres.
Melbourne and Sydney posted respective auction clearance rates of between 80 per cent and 75 per cent on total sale listings of 1173 and 874, which was about 10 per cent fewer listings than last year. The national clearance rate is about 76 per cent.
Still a sellers' market
Andrew Wilson, chief economist for Domain, said Melbourne would host about 1300 auctions next weekend and Sydney 900.
"They are still very much sellers' markets with a strong spread of results across suburbs," Dr Wilson said.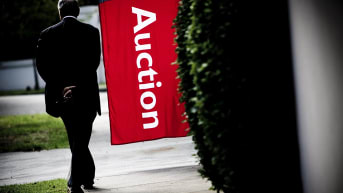 In Sydney, Sydney's northern beaches had the highest clearance rate of about 89 per cent across 112 auctions, according to CoreLogic, a research company.
David Morrell, a director of Morrell and Koren, a buyers' agency, said three of six Toorak properties, which were expecting more than $5 million, were passed in with little buyer interest.
"A lot of sellers that had been sitting on their property in hope of higher prices are beginning to meet the market," said Mr Morrell.
But Mr Castran said there was still a shortage of prestige properties close to the central business district and other amenities.
"Buyers are business savvy and competitive. They have got the money and they can play the sport," he said.
Brisbane's auction clearance rate was 50 per cent, Adelaide 64 per cent and Perth 67 per cent with the number of properties listed for sale ranging from about 80 to more than 160, according to RP Data.
Rising interest rates, a slowing economy and an increase in the part-time employment are expected to increase pressure on property buyers on the outskirts of Melbourne and Sydney, economists say.
Other capitals, such as Perth and Darwin, are still recovering from the demand slump following the mining downturn.
來源: https://www.afr.com/real-estate/vacant-block-doubles-value-in-12-months-20161204-gt3ift#ixzz4RxPgDTEM